¡Hola! Dado que no creo que llegue a terminar
un
sólo libro de toooodos los que estoy leyendo esta semana, se me ha ocurrido, entonces, hacer una
mini expo
de mi lista de
currently reading
y contarles que me parecen
(por el momento).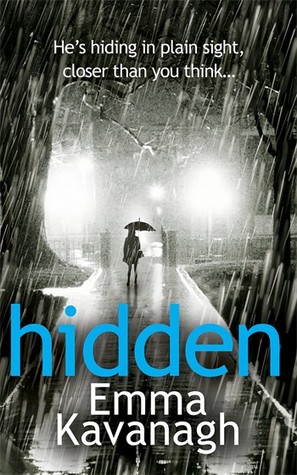 Courtesy of
NetGalley in exchange for an honest review.

HE'S WATCHING




A gunman is stalking the wards of a local hospital. He's unidentified and dangerous, and has to be located. Urgently.




Police Firearms Officer Aden McCarthy is tasked with tracking him down. Still troubled by the shooting of a schoolboy, Aden is determined to make amends by finding the gunman—before it's too late.




SHE'S WAITING




To psychologist Imogen, hospital should be a place of healing and safety—both for her, and her young niece who's been recently admitted. She's heard about the gunman, but he has little to do with her. Or has he?




As time ticks down, no one knows who the gunman's next target will be. But he's there. Hiding in plain sight. Far closer than anyone thinks...




As time ticks down, no one knows who the gunman's next target will be. But he's there. Hiding in plain sight. Far closer than anyone thinks...
¿Qué me parece?
¡MUUUUUUY BUENO! Esta es la clase de thriller/misterio que me fascinan. De esos que se meten en la cabeza de las víctimas/criminales, más que en la acción o detalles morbosos. De esta autora ya había leído previamente
"After we fall" ,
otra novela espectacular, así que ni dudé en pedir ésta a NetGalley. Lo poco que leí, ya me pareció perfecto.
Frase destacada (por ahora):
"If only the mundanities of people's lives were as interesting as the people themselves thought the were."
In

a Dark Dark Wood, de Ruth Ware
De nuevo:
A free copy of this ebook was provided by NetGalley in exchange for an honest review. (THANK YOU, NETGALLEY!)





Someone's getting married. Someone's getting murdered.




In a dark, dark wood

Nora hasn't seen Clare for ten years. Not since Nora walked out of school one day and never went back.

There was a dark, dark house

Until, out of the blue, an invitation to Clare's hen do arrives. Is this a chance for Nora to finally put her past behind her?

And in the dark, dark house there was a dark, dark room

But something goes wrong. Very wrong.

And in the dark, dark room....

Some things can't stay secret for ever.
Creo que estoy por llegar al 50% de la lectura y todavía no ha pasado gran cosa. El misterio me está provocando más fastidio que intriga y, realmente, varios personajes (sus caracterizaciones) son harto predecibles. No puedo decir que me esté interesando lo que pueda pasar pero, aún así, si quiero saber en que va a resultar de tanta borrachera y secretos sin confesar de sus protagonistas.
La ambientación, no obstante, es ideal. Una casita en el medio del bosque, sin nadie alrededor más que los "amigos" invitados a esta despedida de soltera. Por el momento, tiene cierto potencial. Espermos que mejore...
Helter Skelter, de Vincent Bugliosi, Curt Gentry
Prosecuting attorney in the Manson trial, Vincent Bugliosi held a unique insider's position in one of the most baffling and horrifying cases of the twentieth century: the cold-blooded Tate-LaBianca murders carried out by Charles Manson and four of his followers. What motivated Manson in his seemingly mindless selection of victims, and what was his hold over the young women who obeyed his orders? Here is the gripping story of this famous and haunting crime.
Lo empecé hace un mes y voy leyendo de a diez páginas.. poco a poco. Es muy fuerte, muy explícito, se lee, obviamente, como un informe periodístico que no deja ni un mínimo detalle de lado. ( Y Tengo que admitir que ya sufrí UNA pesadilla sobre este grupo de enfermos mentales)
Es un libro excelente, apto para a aquellos a quienes les interesa (como a mí) los procedimientos legales, las investigaciones criminales y cómo se mueve la justicia (la yanqui, al menos) en casos criminales.
Se van a encontrar con todas las idas y vueltas de la policía, los interrogatorios, las evidencias ignoradas y los detalles más escabrosos sobre los crímenes de la familia Manson a fines de los años '60.
Frase destacada (por ahora, leí hasta la página 112)
"Patchett asked Manson if he knew anything about either of the Tate or LaBianca homicides. Manson replied, "No", and that was that."
The Brontës by Juliet Barker

The story of the tragic Brontë family is familiar to everyone: we all know about the half-mad, repressive father, the drunken, drug-addicted wastrel of a brother, wildly romantic Emily, unrequited Anne, and "poor Charlotte." Or do we? These stereotypes of the popular imagination are precisely that—imaginary—created by amateur biographers like Elizabeth Gaskell who were primarily novelists and were attracted by the tale of an apparently doomed family of genius.
Juliet Barker's landmark book is the first definitive history of the Brontës. It demolishes the myths, yet provides startling new information that is just as compelling—but true. Based on firsthand research among all the Brontë manuscripts and among contemporary historical documents never before used by Brontë biographers, this book is both scholarly and compulsively readable.
The Brontës is a revolutionary picture of the world's favorite literary family.
¿Qué me parece?
Por más que haya leído sólo 60 páginas (de 1000 y pico que tiene este librazo) ya estoy convencida de que ésta va a ser una de las mejores biografías que haya leído jamás. Es muuuuy completa, con todas las referencias en orden y geniales descripciones de los lugares donde estas personas (por el momento, recién estoy leyendo sobre Patrick, el patriarca Brontë) vivieron y trabajaron.
excelente.
Frase destacada (por ahora):
"The marriage was forbidden and Mary was then swept off to her uncle's house, where she was kept a virtual prisoner until Patrick had left Wethersfield. Patrick's letters to her were intercepted and destroyed and her uncle made him return all her letters. When Mary opened the parcel containing her own letters she found in it a small card (...) [with] the words: 'Mary you have torn the heart; spare the face'"
Agnes Grey

by Anne Brontë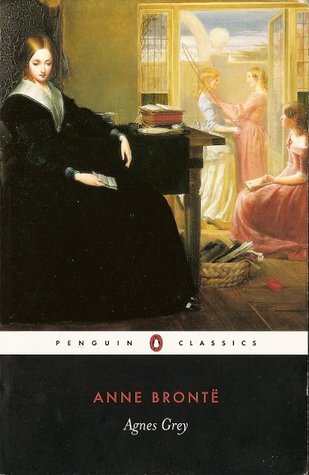 When her family becomes impoverished after a disastrous financial speculation, Agnes Grey determines to find work as a governess in order to contribute to their meagre income and assert her independence. But Agnes's enthusiasm is swiftly extinguished as she struggles first with the unmanageable Bloomfield children and then with the painful disdain of the haughty Murray family; the only kindness she receives comes from Mr Weston, the sober young curate. Drawing on her own experience, Anne Brontë's first novel offers a compelling personal perspective on the desperate position of unmarried, educated women for whom becoming a governess was the only respectable career open in Victorian society.
¿Qué me parece?
Todavía no puedo opinar, ya que no he leído más de diez páginas. However, me encantan las historias de este estilo y, por ahora, la estoy disfrutando bastante.
Marmee and Louisa: The Untold Story of Louisa May Alcott and Her Mother

by Eve LaPlante
Marmee & Louisa

, hailed by NPR as one of the best books of 2012, paints an exquisitely moving and utterly convincing portrait of Louisa May Alcott and her mother, the real Marmee. Award-winning biographer Eve LaPlante mines the Alcotts' intimate diaries and other private papers, some recently discovered in a family attic and others thought to have been destroyed, to revive this remarkable daughter and mother. Abigail May Alcott, long dismissed as a quiet, self-effacing background figure, comes to life as a gifted writer and thinker. A politically active feminist firebrand, she fought for universal civil rights, an end to slavery, and women's suffrage. This gorgeously written story of two extraordinary women is guaranteed to transform our view and deepen our understanding of one of America's most beloved authors.
¿Qué me parece?
De nuevo, no llegué a leer demasiado.
Pero lo que sí he leído, está muy interesante. Sobre todo teniendo en cuenta que el foco siempre está puesto en Louisa y su padre, y jamás en la Marmee real. Bien, acá está la mujer detrás del personaje (y tiene cierto parecido a JO, oh, sorpresa!
Ah!!
Y también empecé esta joya....
Las obras completas de Charlotte y Emily Bronte (me la dejaron afuera a ANNE). Empecé por Jane Eyre, ya que nunca lo había leído. Y, además, Cumbres Borrascosas ya lo leí 1737565738384 veces)
SASASASALUDOS!!!!!!